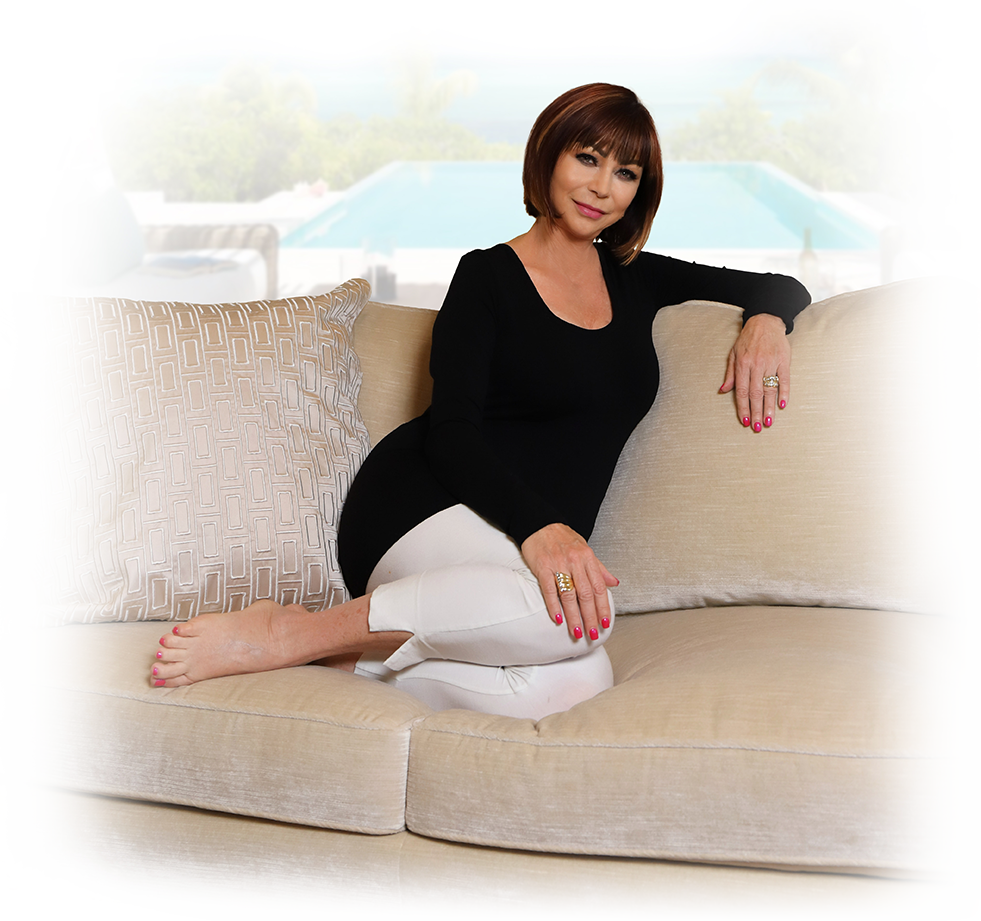 THE LEADING NEW TAMPA REAL ESTATE AGENT FOR 25 YEARS
In the New Tampa corridor, Kristy is renowned among colleagues and clients alike for her integrity, loyalty and professionalism. In the last 25 years, Kristy was ranked the #1 real estate agent in New Tampa and has consistently achieved the highest sales volume on record of any single agent in the area. Kristy has just recently surpassed an astounding 1/2 Billion in career sales.
LOYALTY, INTEGRITY AND EXPERTISE
An expert in her field, Kristy is devoted to serving the needs of real estate buyers and sellers throughout Tampa Bay area with an outstanding 70+ homes sold each year. Specializing in the northeast corridor of the Tampa Bay Area called New Tampa, Kristy has sold more than 2,500 homes in exclusive communities that include Tampa Palms, Hunter's Green, Arbor Greene, Cory Lake Isle, Grand Hampton, West Meadows. Kristy's listings reach an unparalleled audience of buyers worldwide. Her global influence is further complemented by her state-of-the-art website, which vibrantly showcases her client's properties through full-screen, high-resolution imagery.
With over thirty years of real estate experience, Kristy is recognized for her sales achievements and has a reputation as one of the most trusted and admired agents in the Tampa Bay real estate market. When working with Kristy, you can count on nothing less than an executive staff of seasoned professionals with an intimate knowledge of the Tampa real estate market who are devoted to serving your needs around the clock.
Kristy has 2 daughters, Megan and Kelsey. Her daughter Megan has her real estate license and works at the New Tampa office with Florida Executive Realty, where she works around the clock with buyers and sellers all over Tampa Bay. Her youngest daughter, Kelsey, lives in Hollywood, CA, and is a comedian, writer, and filmmaker. She has created a top-tier show for Comcast, hosts her own podcast, created short films, and is writing a second book after her first one was a great success. Kristy also works very closely with her husband Mike, who is invaluable in the day-to-day management of her real estate team. Kristy is extremely close with her entire family and is very grateful to them for their tremendous love and support.
As a mother of 2, Kristy has been an active participant in the local schools and she is also a strong advocate of several charitable organizations in her community.
Kristy's personality and style blend exceptionally well with the perseverance and stamina that have earned her a reputation as one of the most honorable and respected real estate professionals in her area. Having earned the esteem and admiration of her associates, she has built an incredible network of fellow agents. She receives calls on a daily basis from other agents asking for her advice and recommendations on listings for their Buyers. Kristy possesses a natural repertoire of dynamic qualities that set her apart and enable her to successfully procure the goals of the discriminating buyers and sellers she represents.
Whether you are interested in a home in New Tampa, on the beach or urban living in downtown Tampa, Kristy is ready to show you the best listings that fit your needs. You can rely on Kristy to help you realize the full potential of your real estate investment.